Dear engaged couple,
we're honoured that you've chosen us to celebrate the love of the two of you. You've chosen our beloved Rekovice – a place with love and respect towards nature. It's only you, relatives of yours, and our chapel, the Guardian of Beskydy mountains.
Our chapel, its surrounding hills and meadows are made for peaceful weddings full of love and romance. Both the hotel and the chapel are located just next to one another, so there's no need for you to travel around needlessly.
How to book a date?
First, you come with a date and ask for its availability. If we're free, we make a preliminary reservation for you.* Then, we set up either a face-to-face or online meeting to discuss what's necessary. Preliminary reservation is held for you for up to 14 days.
Second, after the meeting you have 3 days to think about it. If we come to an agreement, we prepare the contract and anything that comes with it. At this moment, we ask for a 20.000 CZK deposit to be paid.**
Third, after both the contract and deposit fee are sorted, you have 1 month to arrange a registrar and provide us with a list of an approximate number of guests. At this moment, we prepare a contract of your wedding's arrangement and ask for another 20.000 CZK deposit fee to be paid.
*Preliminary reservation is not firm. It becomes obligatory once the contract is signed and deposit paid. We recommend arranging everything from your side once it's all set up between the two of us.
**In the case of a fully private event, the deposit is 40.000 CZK.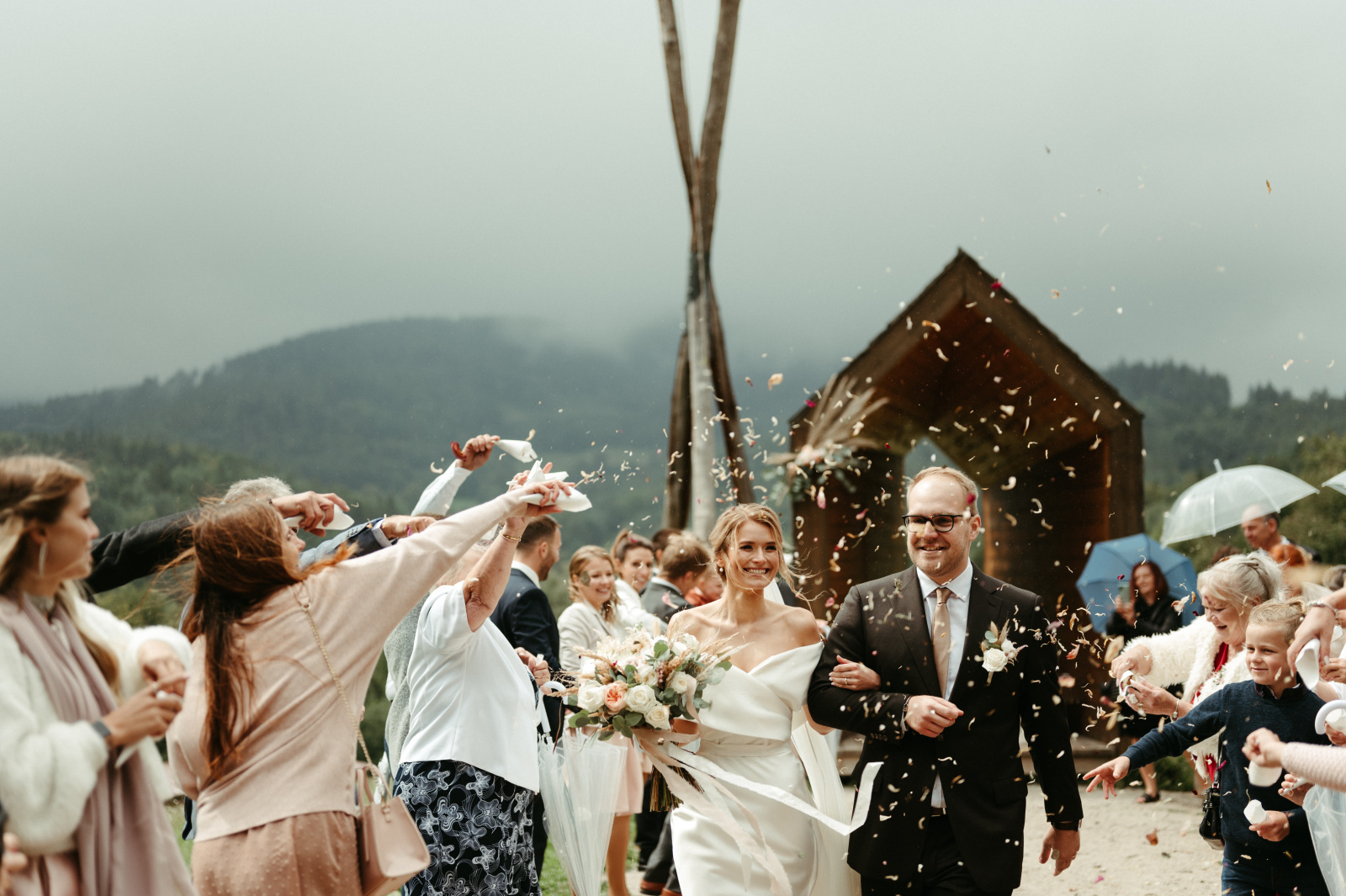 Where may your ceremony take place?
Our chapel, the Guardian of Beskydy mountains
Woods
Glass lounge, as there's a beautiful view of the outside from within
Chapel ceremony – 5.000 CZK

Inside, only if the weather's not too promising – 4.000 CZK
If you decide for the chapel, we ought to get in touch with either the register office, or the local church first.
The register office is off on Tuesdays. In that case, we recommend you to choose another place or a different day of the week.
How many guests we may accommodate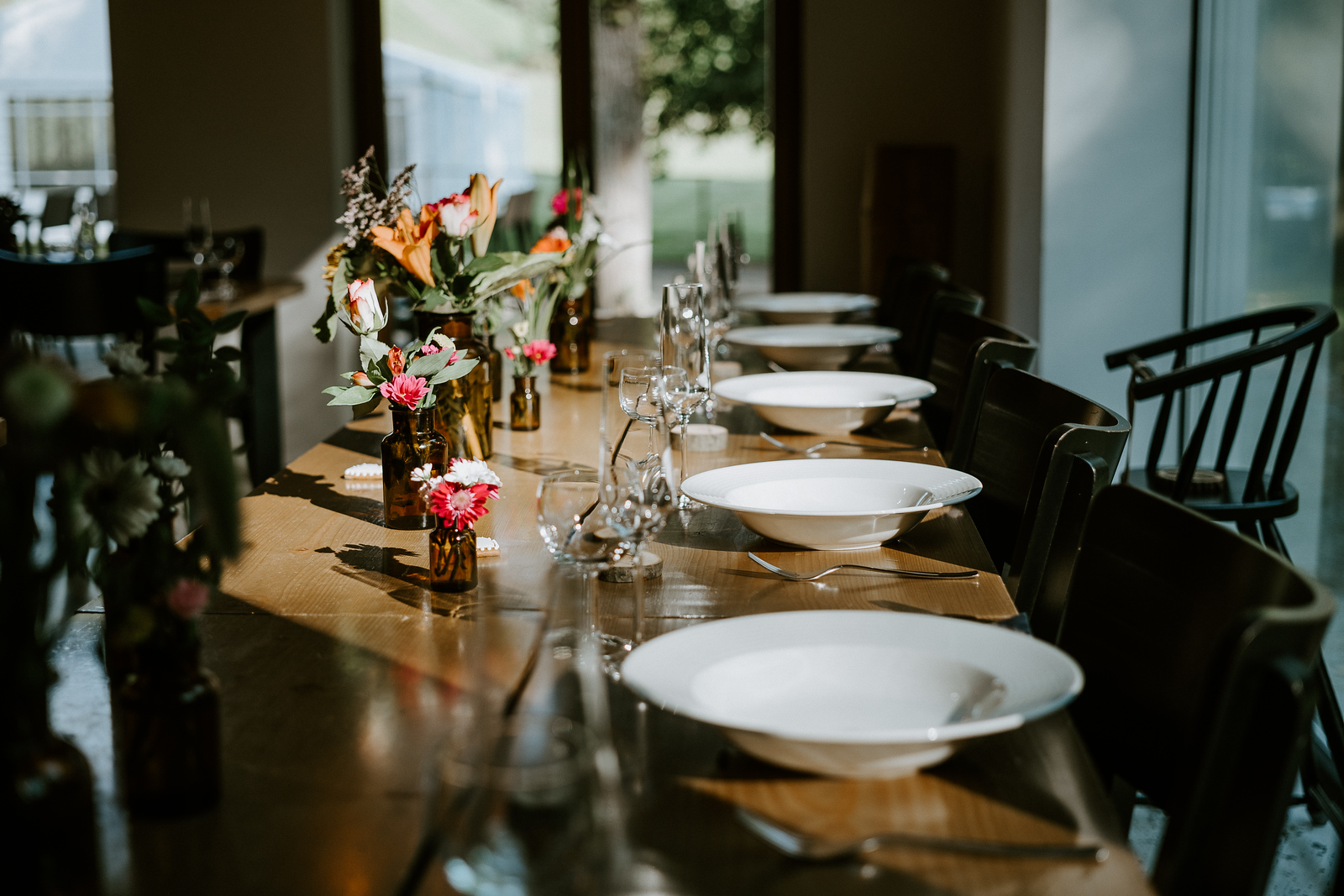 We may accommodate up to 80 guests for dinner, and up to 100 for the banquet.
The capacity of the glass lounge is 20 persons at maximum.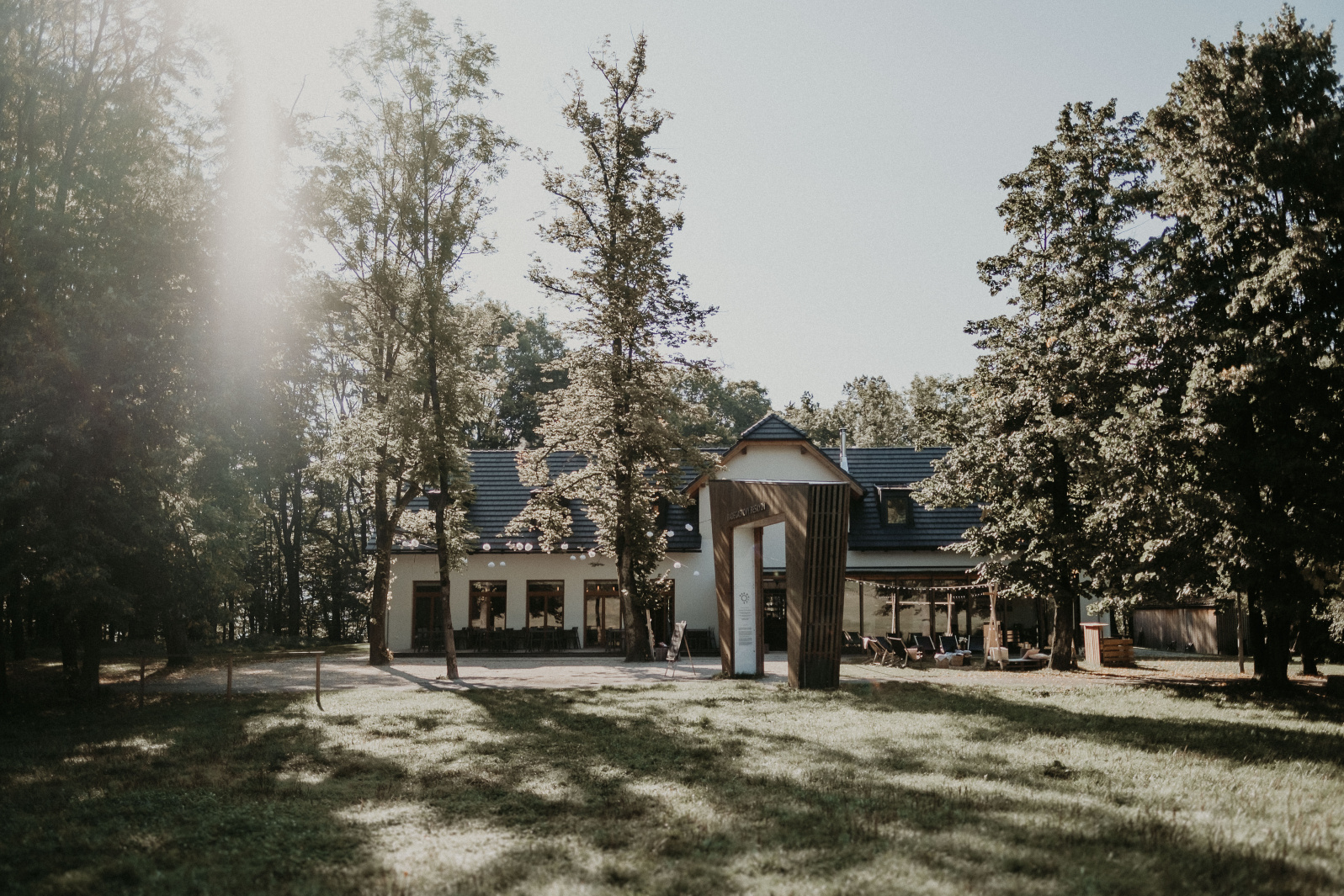 In terms of accommodation, we may offer 5 rooms with a capacity of 26 persons (extra beds included).
Room n. 1 – honeymoon suite, 2 persons
Room n. 2 – maisonette suite, 11 persons (3 beds + 1 extra bed downstairs, 4 beds + 3 extra beds upstairs)
Room n. 3 – double room, 3 persons (2 beds + 1 extra bed)
Room n. 4 – double room, 3 persons (2 beds + 1 extra bed)
Room n. 5 – maisonette suite, 7 persons (2 beds + 2 extra beds downstairs, 2 beds + 1 extra bed upstairs)
Accommodation and breakfast fee for all of your guests is 20.000 CZK + 15 CZK fee per person.
Alcoholic beverages
We offer a menu of alcoholic beverages you may choose from, no draught beer included.
400 CZK/person
Nonalcoholic beverages
We offer a menu of nonalcoholic beverages you may choose from. You may not bring your own drinks. 299 CZK/adult , 199 CZK/child (6-17)
Wedding dinner
We may prepare the entire menu according to our offer. If there's nothing of your interest, we're happy to discuss other possibilities further.
Wedding banquet
Banquet of your choice. If you decide for two banquets instead of dinner and a banquet, the price of the second banquet drops to 930 CZK per adult.
1.090 CZK/adult
620 CZK/child (6-12)
Sweet bar
Our experienced confectioner Silva happens to be in charge of the sweet bar. If you wish otherwise, we are happy to provide you with other people we've collaborated with. We may prepare vegan, gluten or other allergy-free desserts as well.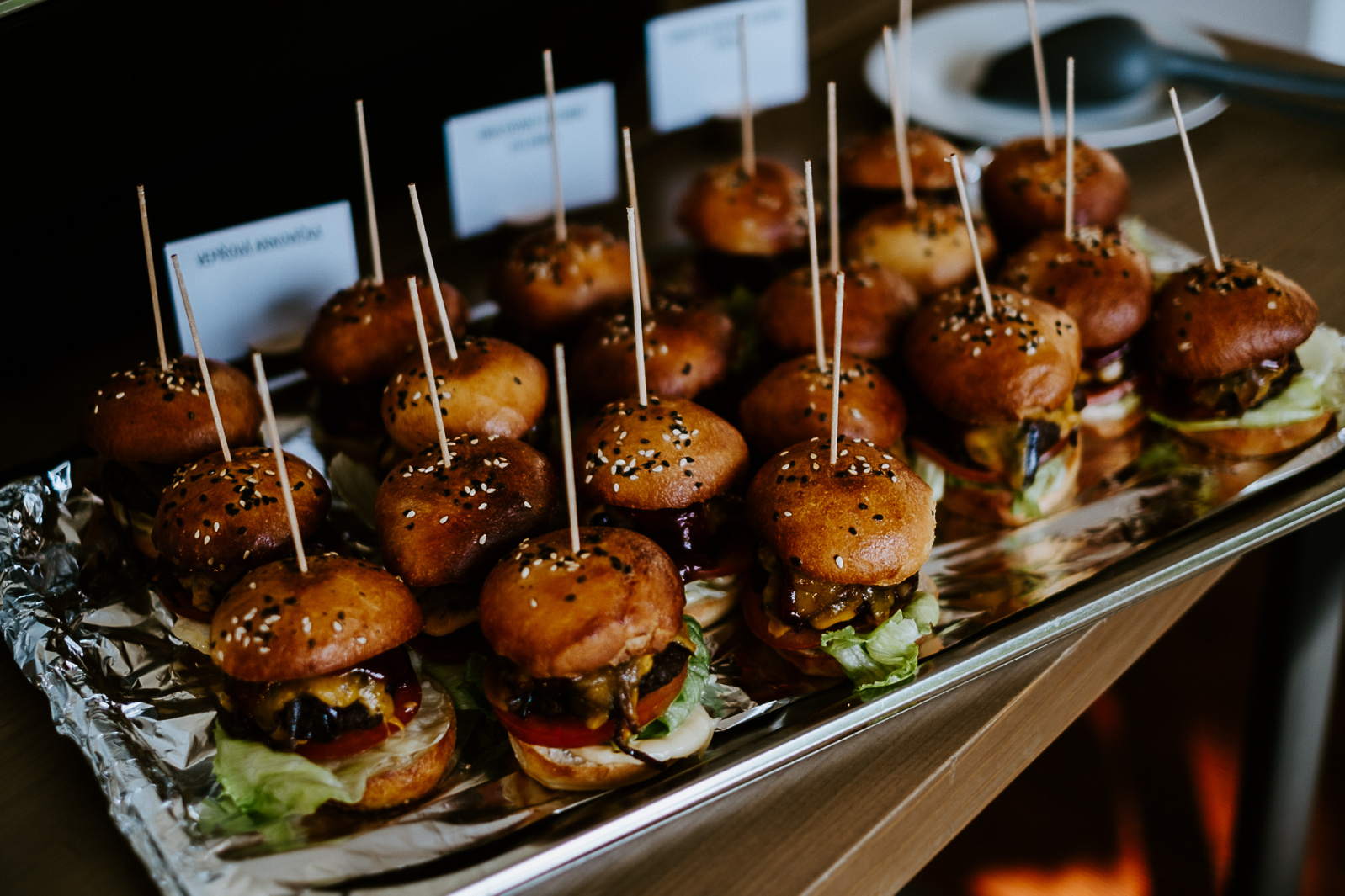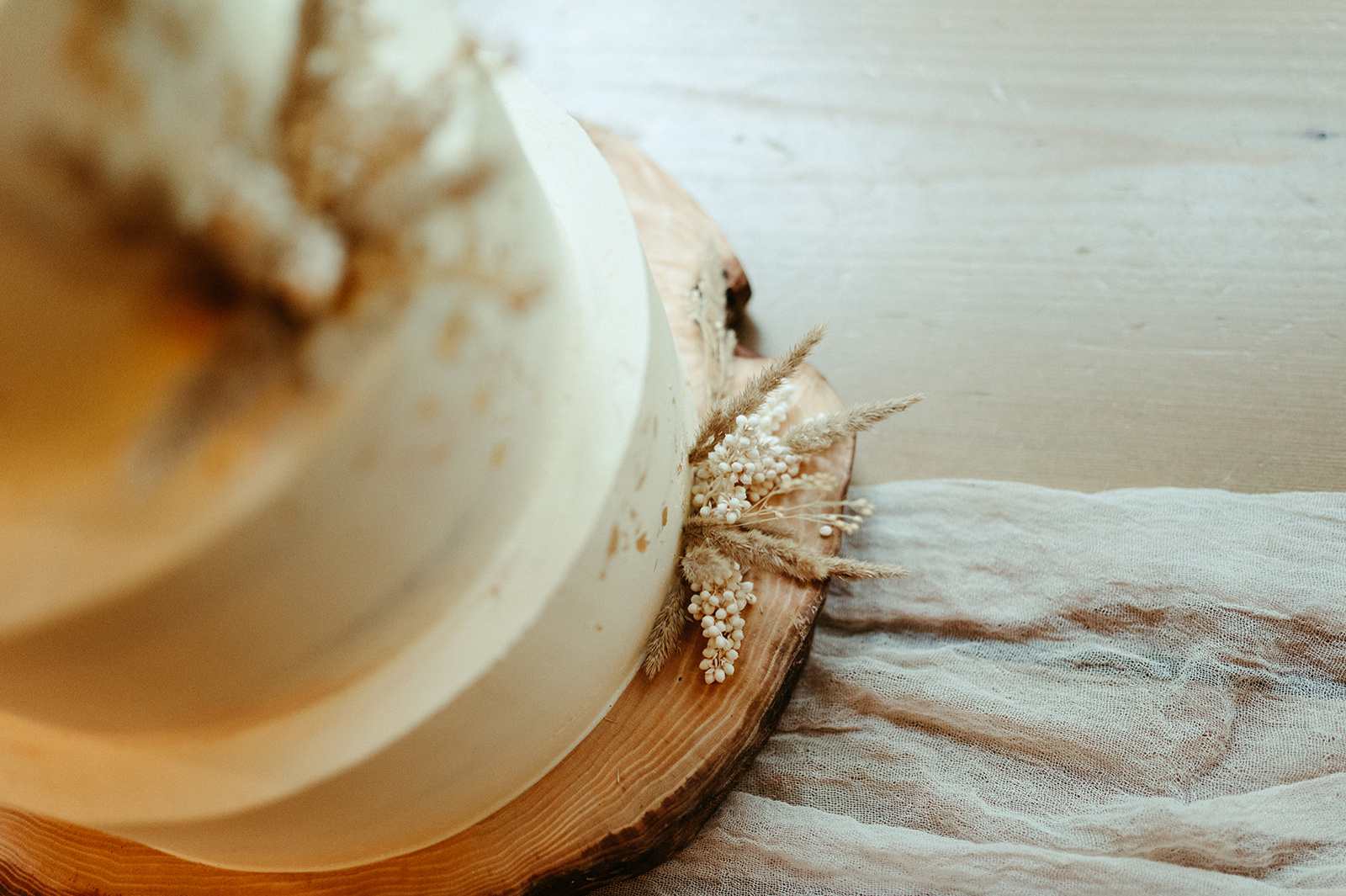 Floral design and decoration, including the wedding bouquet
Chill zone in the form of blankets, camp beds and cute little lights for the atmosphere to be just right
Photo booth
Transfer, so all the guests may enjoy themselves till the very end
Room for tents, caravans
Arrangement and subsequent coordination of the entire ceremony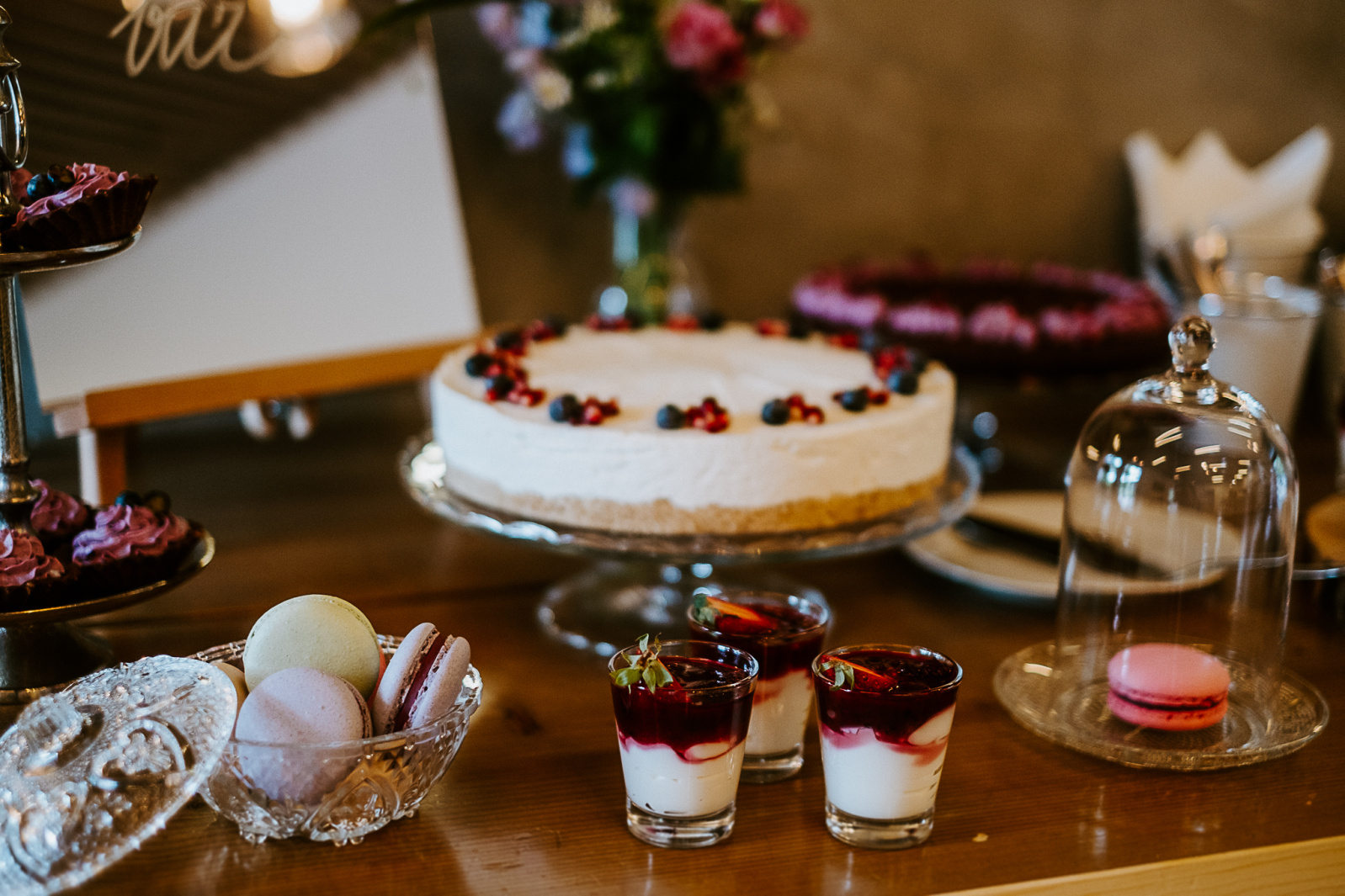 Book a suite for the bride one day in advance
Bring alcoholic beverages, including wine and spirits, provided that their value makes at least 400 CZK per guest
Bring desserts, provided that you pay a one-time fee 3000 CZK
Bring only some desserts and take the rest from us. If you order at least 3 types of desserts and 20 portions from each, there's no one-time fee to be charged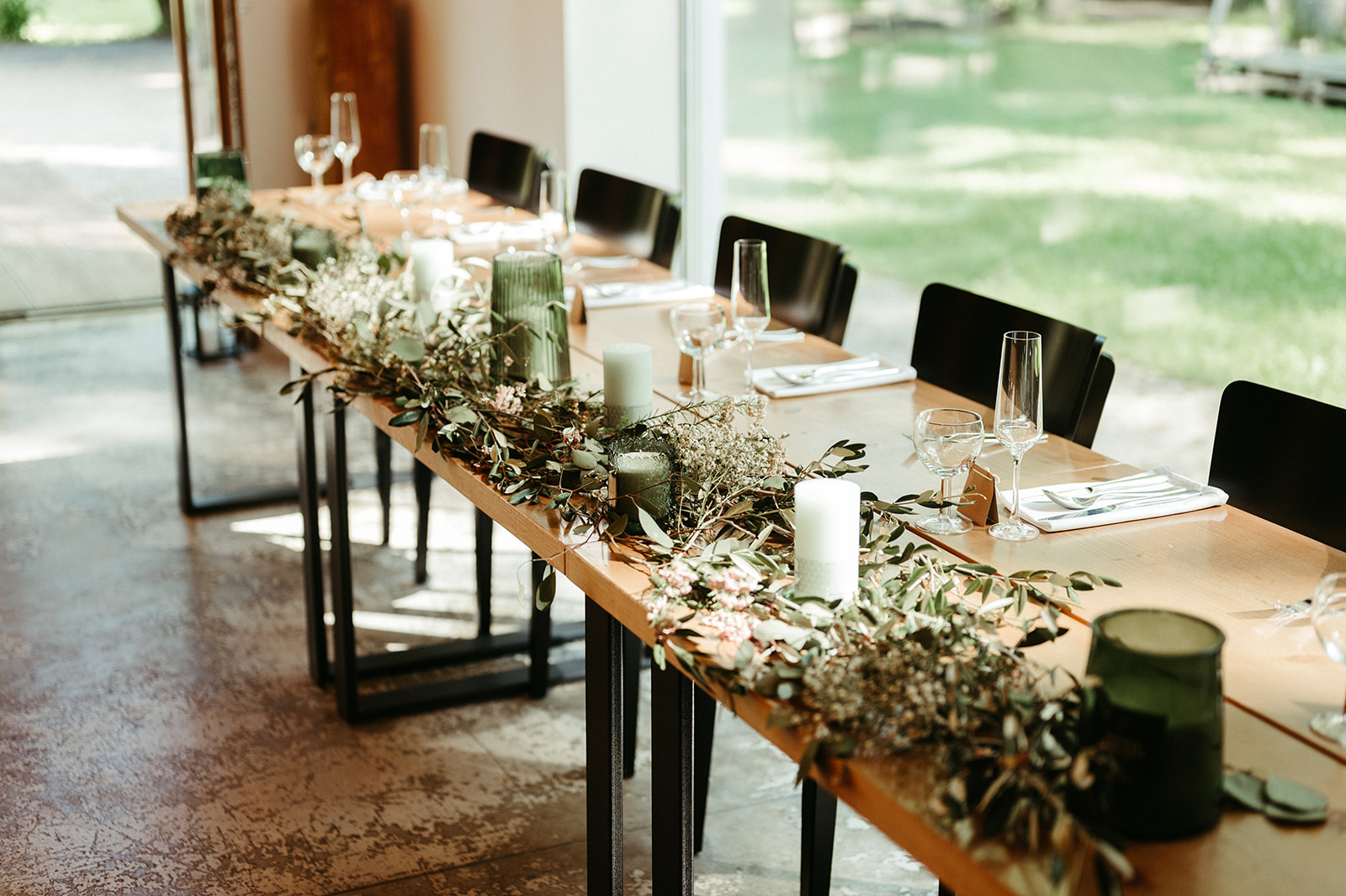 We happily take care of the whole event. We may arrange the ceremony, additional programme, decoration, wedding banquet or honeymoon suite.
We're not limited by time. Although any hour past midnight is charged extra.
What we may lend you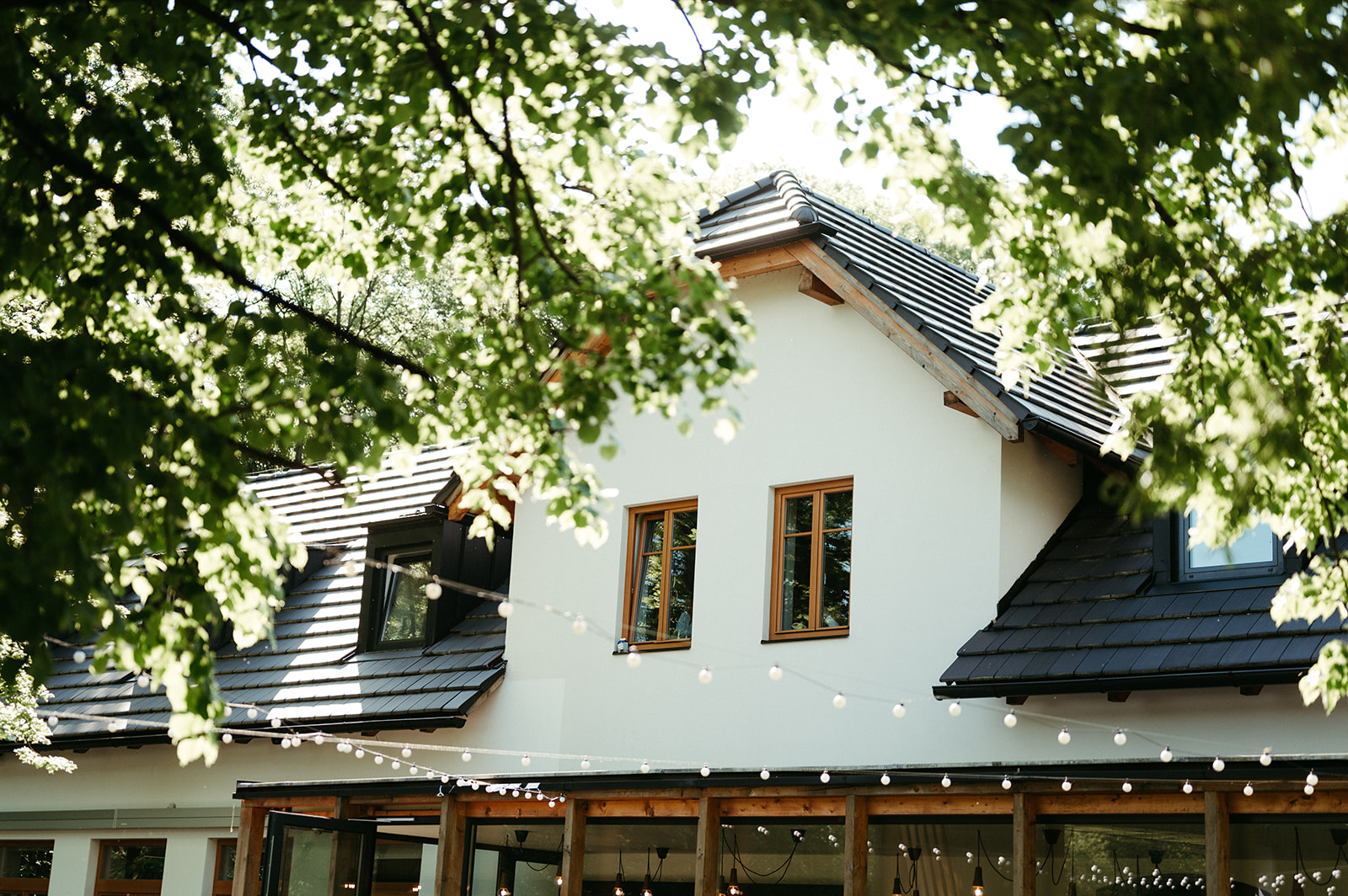 January to May, and September to December – the rent is for free, provided that the number of guests exceeds 40 people (adults only). If there's less than 40 people, a 25.000 CZK fee is to be charged.
June to July, on Saturdays – 19.500 CZK
June to July, on Thursdays – 11.500 CZK
June to July, on Tuesdays – the rent is for free, provided that the number of guests exceeds 40 people (adults only)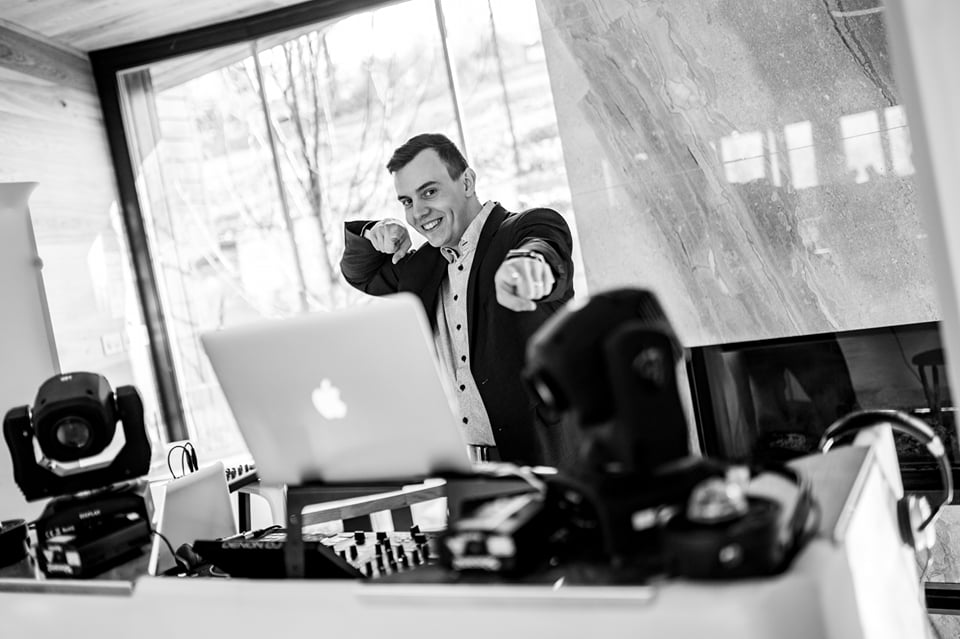 Photography
Make-up
Floral design & decoration 
Catering
Music
Others
Wedding date and accommodation?
Tuesday, Thursday, Saturday
Friday we do only if the wedding ceremony takes place in the chapel.
Other days may be discussed.
We do only one ceremony per day.
Dinner, banquet and sweet bar wedding menu may be sent to you via email.
Accommodation
Hotel Bartoš
Na Dolině
Areál u můstku
Hotel Edvard